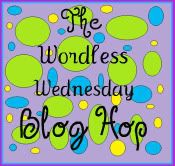 Welcome to The Wordless Wednesday Blog Hop!
With your host
Lions and Tigers and Boys, Oh My!
Sticky Hands, Boo-Boo's and Whyyyyyy???s
And Helping Professionals Work From Home!
Rules:
1)This is a Blog hop to group together as many as wordless wednesdays as possible to gain new followers, Therefore, you must follow Spot 1, 2, and 3 each week.
2)You may hop around as much as you like, but please make sure to follow the 2 blogs before you, and also the 2 blogs after you, make sure to leave a comment so the blog owner knows you were there.
3)Follow back the bloggers that follow you. Leave them a comment back on their blog to let them know. (Everyone LOVES comments!)
4)Please post a Wordless Wednesday Post on your blog BEFORE entering the Linky, and post the direct link to your wordless Wednesday post.
5) Grab the Button above for the top of your wordless wednesday post, so your followers can come here and link up too!
Each week this blog hop will run from 12:01AM EST Wednesday to 11:59PM EST on Wednesday. I will use a random number generator to pick a featured blog that will be in the next spot below the host(s) and to be featured in the Blog Hop Post.
Thanks for Linking up!
I PROMISE TO LOOK AT FOLLOW AND COMMENT EVERYONES ENTRY! PLEASE COMMENT AFTER LINKING UP!