I am entering the photo contest over at trendy treehouse. This week's theme is "blue". So, Without further ado, my entry.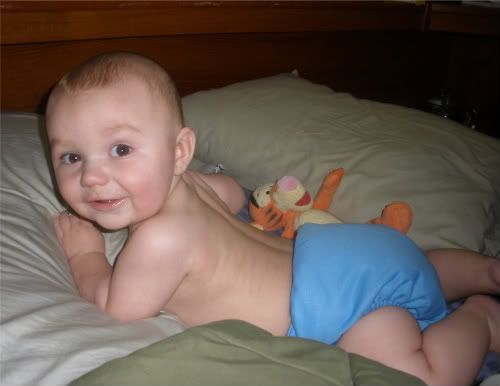 This picture is my adorable youngest son, in his Moonbeam Bumgenius. We are a cloth diapering household, and love every second of it!
Thanks for looking, and have a great day!