I had the great Pleasure of trying out a few things from Tommee Tippee:
Explora Mat

9oz Bottle

2 Pacifiers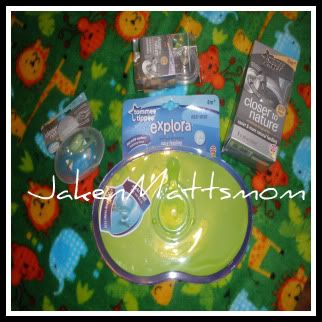 I put both pacifiers on the high chair tray, and let Matthew choose which one he wanted. (Watch this Video it's cute!)
First it was the green one, then the blue one,and then Eventually he picked the green one. This was new for him since he for some reason likes the latex binkeys.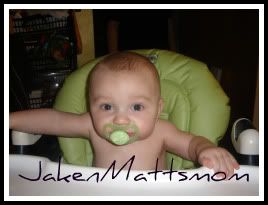 But after a few minutes, he finally thought 'Hey, this is great!' and now I can't get him to let it go.
It is designed better than the latex binkeys, because it is NOT shaped like a thumb!
The Bottle is great! I Love that it is a 9oz Bottle.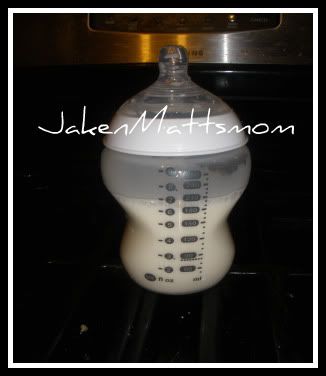 Matthew was a ¾ formula, ¼ breastfed baby. With the amount he eats, I was unable to keep up.
Their bottle was great for the formula time because it truly is "closer to nature." The nipple is made to resemble the shape of the nipple on the breast.
It also has curves that his little hands can hold it well. (When he is not being Lazy, and wanting Mama to hold it that is!)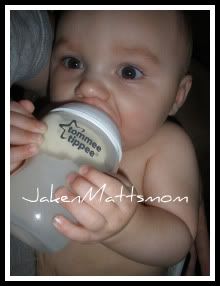 This is the Explora Mat that was sent.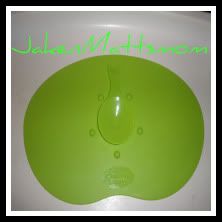 I love the bright color, although I am a little nervous that Matthew will too (Jacob's Favorite Color is Green, so I think Matthews is too!)That being said, he'll try to get it off the tray.
PLUS THIS ONE MATCHES THE HIGHCHAIR!

J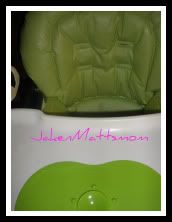 We haven't tried it yet because he still hasn't gotten the concept that the spoon goes in the bowl to get the food. He just thinks it appears there!
But, this is how it works…I tried it just for the purpose of reviewing it. I will really try it later with the baby.
It has suction on the bottom so you can keep it on the tray (or what surface you use)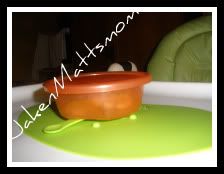 It has suction so it will keep the bowl down.
You can pull on the bowl and it won't come off.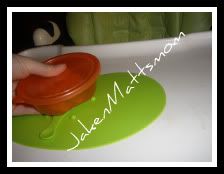 But, when you are ready to take it off, you just pull the tab at the back, and it releases the suction!
You can buy the Tommee Tippee Pacifiers at your local Babies R Us for $5.99. You could buy one Tommee Tippee Bottle at your local Babies R Us for $9.99. You can buy the explora mat at Babies R Us for $6.99
Tommee Tippee has generously offered one of my readers a 2 pack of their Pacifiers, and One 9oz Bottle!
Mandatory Entry: You need to go to the Tommee Tippee Website, and tell me one thing that you would like to have other than what is listed in this review.
PLEASE MAKE SURE YOU HAVE YOUR EMAIL AT THE BOTTOM OF ALL YOUR ENTRIES!
Extra Entries:
Follow Via GFC (+2)




(yes, I know it's my old blog title, but facebook doesn't allow changes right now to titles) (+2)




Like Tommee Tippee on Facebook

and copy and Paste below onto their wall:
@The Tale of Two Prince sent me from their blog! Thanks for the Giveaway!
Tweet this Giveaway (may be done once daily, copy n paste below)

Enter to #win from @BreenaElizabeth and @TommeeTippee at http://jakenmattsmom.blogspot.com ends 9/22 #giveaway
Follow Tommee Tippee on Twitter
Grab my New Button & put on your main page of your blog (it's in a blog post here)(+3)
Blog about this giveaway linking here AND to Tommee Tippee(+4)



Subscribe to my blog by Email (+3)




Giveaway Ends at 11:59pm on September 22, 2010. Winner will be chosen via Random.org. Winner will have 48 hours to reply to winning notification email. If no response a new winner will be chosen.
I would like to thank the company for providing the products in review. No other compensation was provided. This is 100% my opinion