This week at Trendy Treehouse the theme is Pumpkins

!
I took my oldest, Jacob Pumpkin Picking in lee, NH this past weekend, He had a blast! Although this is the first year that he actually understand what the pumpkin is for. He wanted to pick a big big one, but since there were no wagons left to carry them, we only picked what we could carry. Jacob picked one for him, and one little on, Well, the smallest one he could find for his baby brother Matthew. Jacob was so intrested in what all the other kids there were picking for pumpkins, I couldn't get him to look at the camera, but it is still an adorable picture.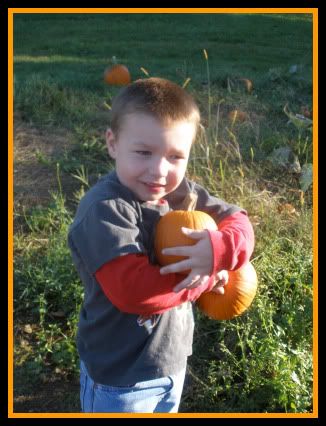 I hope you enjoy our Shutter Love Tuesday Photo!