Today is Tuesday, and it's kind of late tonight. But go on over to Trendy Treehouse, where they are having Shutter LOVE Tuesday!
Here is our picture & story:
This actually happened to be taken during us reviews a My Baby's Green OS Pocket Diaper. I was just taking pictures one right after the other, when he posed like this! This is such an adorable picture, and my husband and I have named it, "Baby Model." He just so naturally poses, and has such a personality!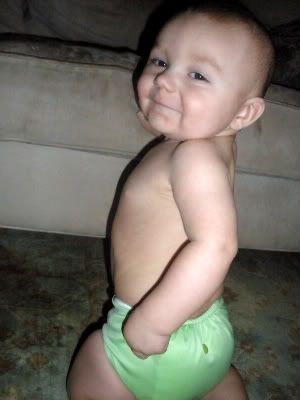 Matthew Joseph, Age 9 months
I hope you enjoy our Shutter Love entry this week!