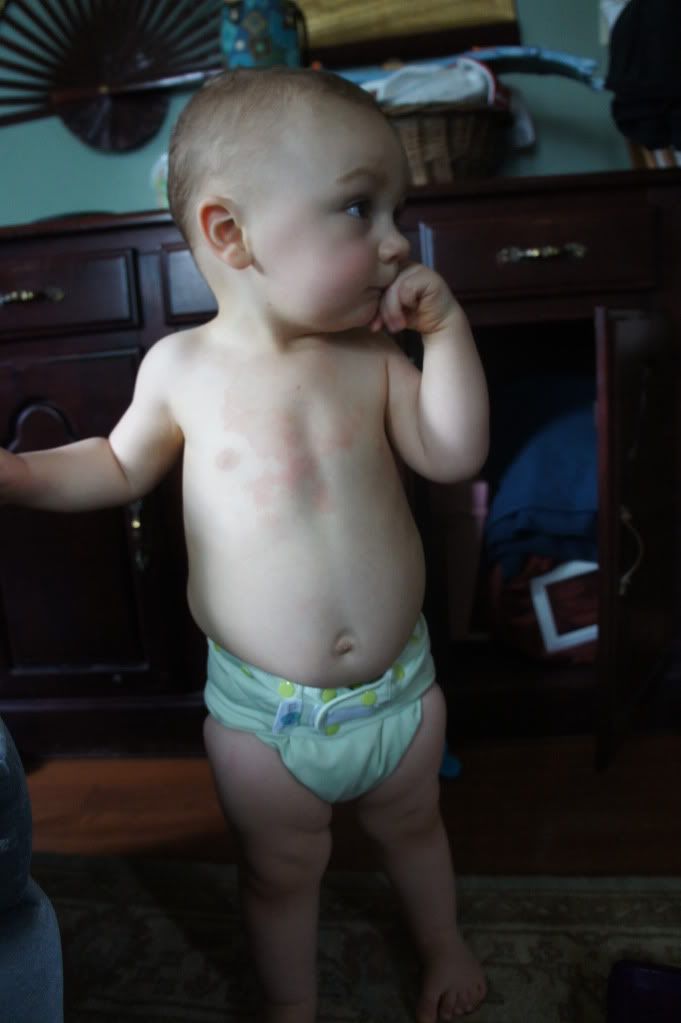 We have the chance to review a Blissful Booty Cloth Diaper, Wipes, and wipes water set. This is an amazing Kit. We are in love with it already.
The wipes: are serged around the edges to keep them from fraying.
The wipes Solution: Is an amazing smell, and works really well, and keeps him bum really clean.
The Diaper: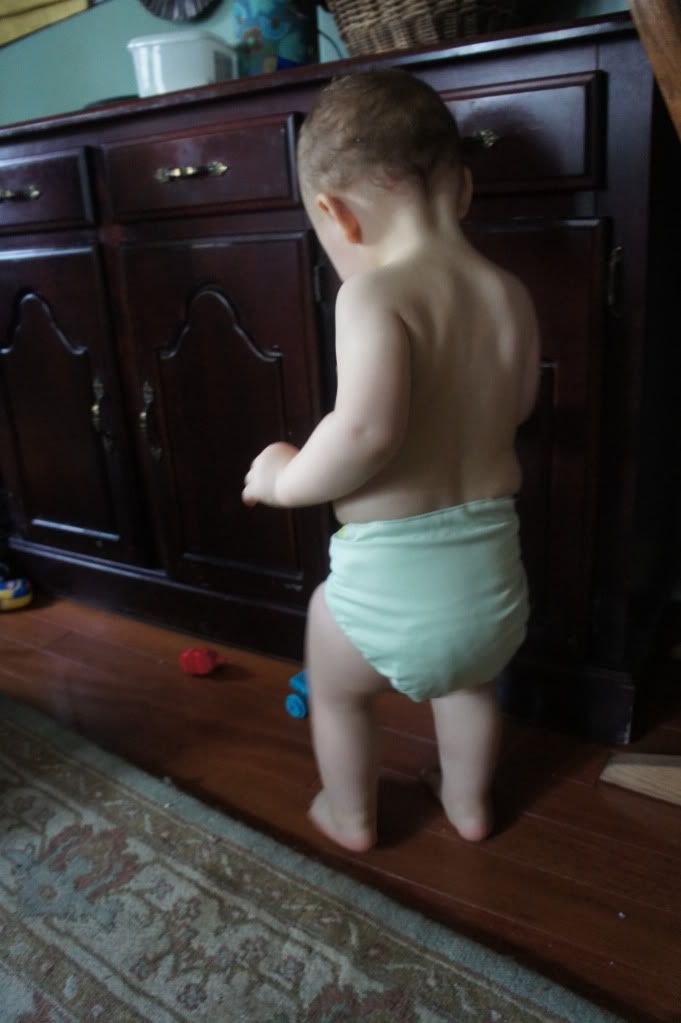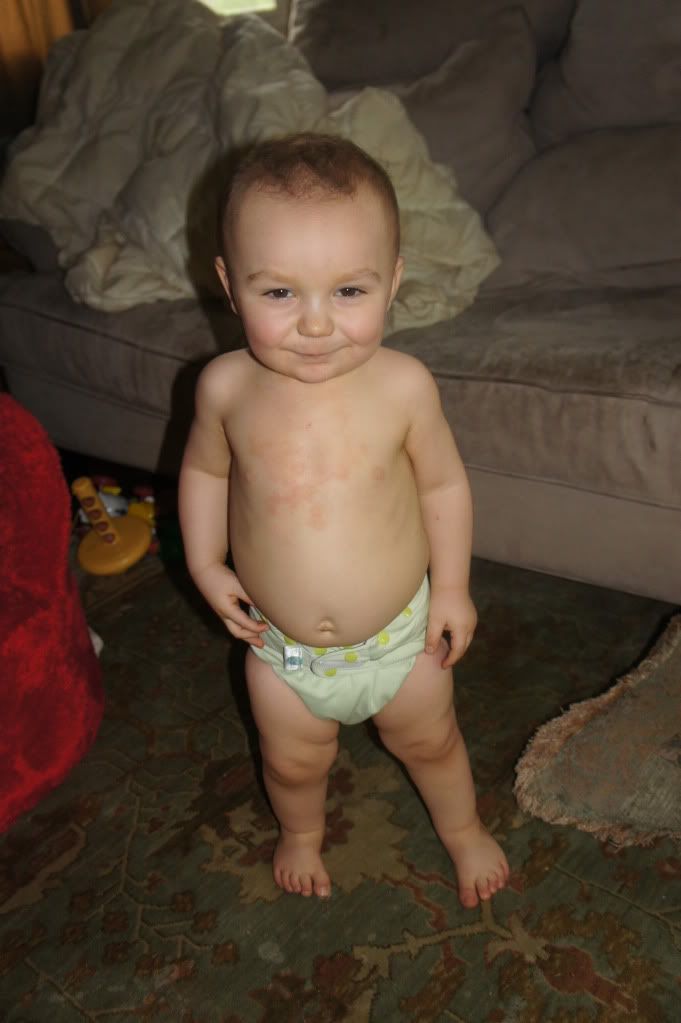 The diaper is a nice shade of green. It is very soft PUL on the outside. I have never had a diaper with PUL this soft and it is amazing! The inside is even softer, and doesnt cause irritation like my Bumgenius diapers do. The adjustable snapping takes some time to get the right fit for my son, but once its all set to go there is NO leaks!
This is a pocket diaper, and I was kind of worried about using it night, because Matthew is a
heavy
extremely heavy wetter while hes sleeping. He can be dry all day long, but as soon as his eyes close, its like a waterfall is breaking loose. We even have to chang ehim in the middle of the night. I've learned how to do that without even waking him! Score Mom 1 Matthew 6 (Yes, I'm still behind in score lol)
Personal Opinion:
This diaper is absolutely amazing, it even works on my heavy wetter at night time! I didnt even hav eto get up in the middle fo the night to change him! Blissful Booty's Diaper is an extremely soft material, and does not cause irritation by rubbing. This diapers adjustments are PERFECT FOR CHUNKY LEGS!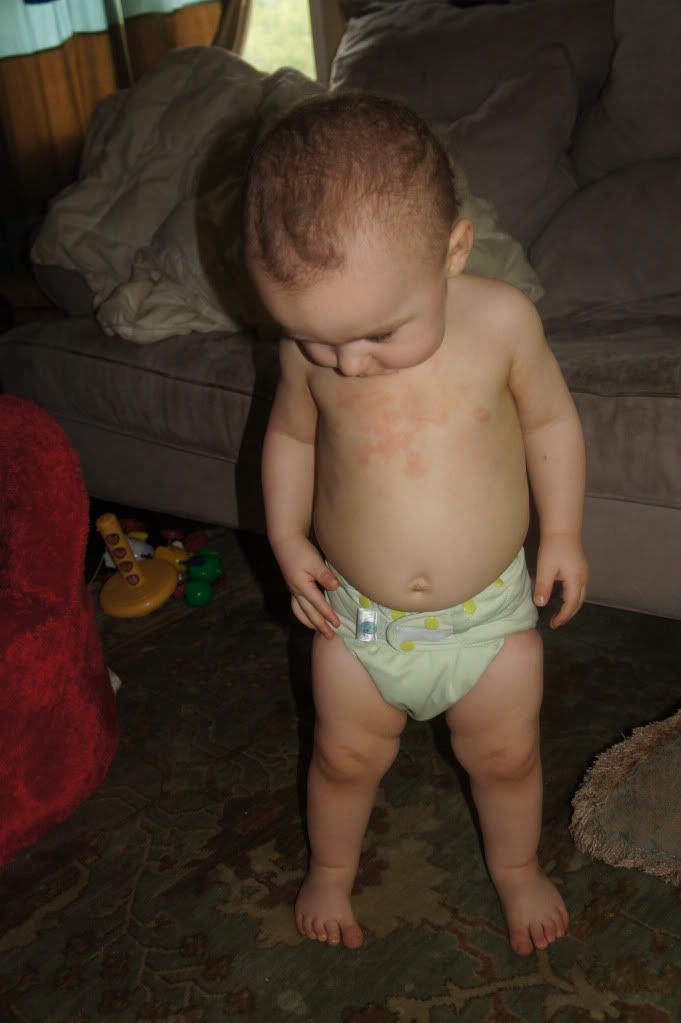 We absolutely LOVE Blissful Booty's Diaper! We might have to just get more!
Now, The Giveaway...
Blissful Booty has offered one lucky ChunkyMonkeyBumz Reader a BB diaper of their very own!
ALSO DONT FORGET ABOUT THE OTHER FLUFFY GIVEAWAYS GOING ON RIGHT NOW!
MAUDE BABY CLOTH DIAPER
AND
FUZZIBUNZ CHANGING PAD
Please use the rafflecopter form below. I love RaffleCopter!