Starting September 12th is my first event! I will be doing it Blog hop style where others can join in. This event is "Welcome 2 Blogging" So, in order to link up, you have to have started blogging within the last 6 months OR have done LESS than 4 Giveaways!
Here are 2 Confimed Sponsers: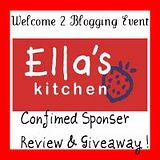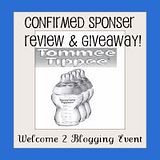 So, be on the look out for the next blog post with more sponsers and a way to get extra entries!